Web Development Company in Raipur
In today's digital era, establishing a strong online presence is essential for businesses of all sizes. Whether you're a budding entrepreneur or a well-established enterprise in Raipur, Chhattisgarh, finding the right IT and web development partner is the crucial first step towards online success. Look no further than Wepnex, your trusted companion for comprehensive web solutions in Raipur and beyond.
Raipur IT Company: Wepnex's Journey to Excellence
Wepnex, an ISO-certified IT company, has an inspiring story that began in 2018. Over the years, we've rapidly ascended to the forefront of the Raipur tech landscape. Our unwavering commitment to excellence, coupled with a proven track record of delivering cutting-edge solutions, positions us as the undisputed leader in the realm of IT companies in Raipur.
Our journey is marked by continuous innovation, a dedication to client satisfaction, and a relentless pursuit of technological excellence. We pride ourselves on staying ahead of the curve, embracing the latest industry trends and emerging technologies, which allows us to provide our clients in Raipur with nothing but the best.
Website Designing Company in Raipur: Crafting Digital Masterpieces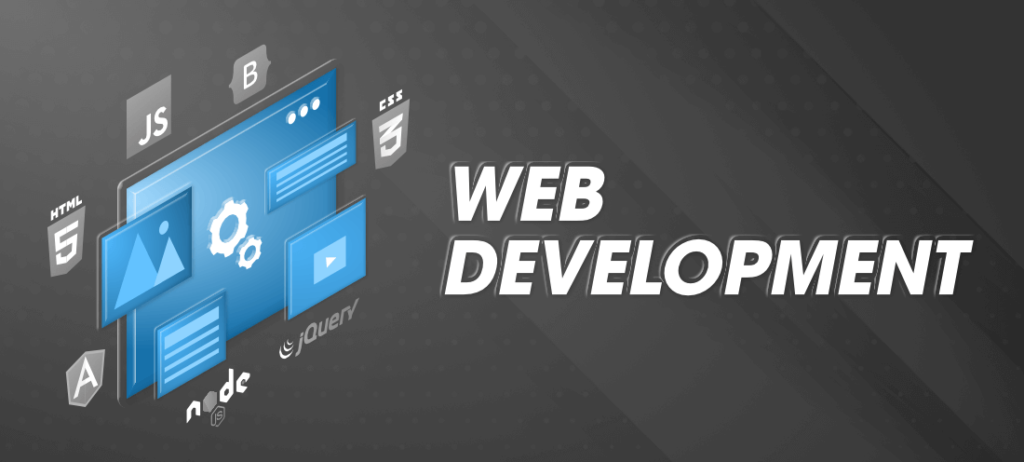 As a leading website designing company in Raipur, we recognize that your website is the digital face of your business. Our team of skilled web designers is adept at turning your concepts and ideas into visually stunning, user-friendly websites that leave a lasting impression on your audience.
We approach website design as an art form, carefully balancing aesthetics and functionality. From sleek corporate websites to vibrant e-commerce platforms, our designs are tailor-made to suit your brand identity, captivate visitors, and drive engagement.
Web Development Company in Raipur: Where Innovation Meets Functionality

At Wepnex, we're not just another web development company; we're your trusted technology partners. Our team of experienced web developers in Raipur transforms your digital vision into reality. We're passionate about developing websites that are not just visually appealing but also robust, responsive, and feature-rich.
Whether you're looking to create an interactive web application or an informative corporate site, our developers in Raipur harness the power of the latest technologies to build solutions that are future-ready. We take pride in delivering websites that not only meet but exceed our clients' expectations.
E-commerce Company in Raipur: Powering Your Online Store

In today's dynamic business landscape, seizing e-commerce opportunities is essential. As your trusted e-commerce company in Raipur, we empower you with scalable, secure, and sales-focused online stores. Our e-commerce solutions are designed to drive growth, streamline operations, and maximize your online potential.
From setting up your online store to implementing payment gateways and optimizing for search engines, we provide end-to-end e-commerce services. We understand that each business is unique, and our e-commerce solutions in Raipur are tailored to your specific needs.
Conclusion

In the vibrant city of Raipur, Chhattisgarh, Wepnex stands tall as the preferred IT and web development company. With a dedicated team, a commitment to excellence, and a diverse portfolio, we are your trusted partners in achieving digital success. Contact us today, and let's embark on a journey to unlock your online potential.
What sets Wepnex apart from other IT companies in Raipur?
Wepnex distinguishes itself through its unwavering commitment to quality, transparency, and client satisfaction. Our team of experts blends technical prowess with a customer-centric approach, ensuring your success.
Can you provide examples of websites designed by Wepnex in Raipur?

Certainly! Visit our portfolio to explore a diverse range of websites we've crafted for businesses in Raipur and beyond. Each project reflects our dedication to creativity and functionality.
How long does it take for Wepnex to develop a website in Raipur?

The timeline varies depending on the project's complexity. However, we prioritize efficiency without compromising on quality. Rest assured, we'll work closely with you to meet your deadlines.
Is Wepnex only a web development company, or do you offer digital marketing services in Raipur as well?

Wepnex is a comprehensive digital solutions provider. In addition to web development, we offer digital marketing services in Raipur, including SEO, social media marketing, and content marketing, to enhance your online visibility.
What industries do you serve as a website designing company in Raipur?

Our expertise spans various industries, from healthcare and education to e-commerce and finance. We tailor our services to meet the unique needs of each sector.